Acrylic rendering uses a render composition similar to cement rendering but instead also includes acrylic, a type of plastic, in the mixture. The acrylic makes the render much stronger and more flexible than traditional rendering mixes, which means it is much less likely to crack after it has been applied.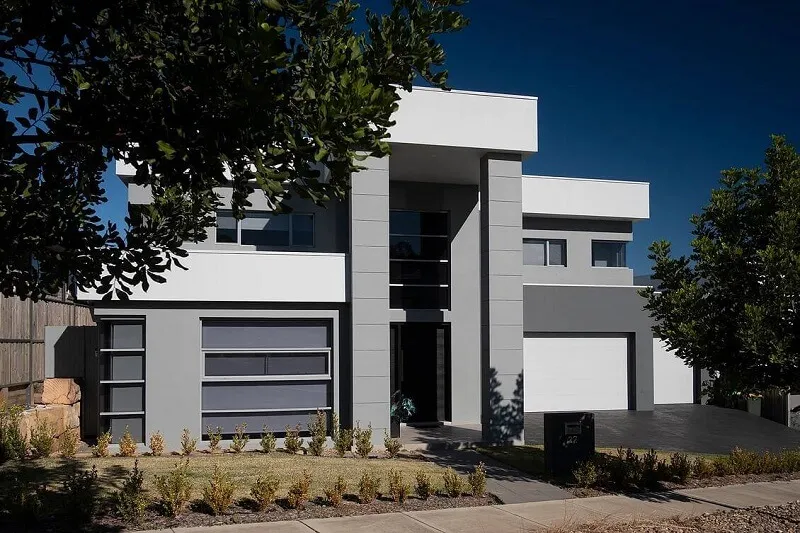 Acrylic Rendering Services In Sydney
Our expert team at Finishing Touch Rendering team are well known for providing professional and affordable acrylic rendering services in Sydney to residential and commercial properties. We have been a leader in the acrylic rendering industry for over 15 years.
Our high-quality acrylic rendering services are unique and highly in demand in Sydney because we adopt a strategy where we utilise our solid experience, creativity, expertise, and upcoming modern technology to satisfy our client's expectations.
Our use of acrylic base render and texture coating systems is the most innovative and stylish way to render your property. Acrylic rendering has been tried and tested for decades now and offers many more advantages over standard cement render.
---
What Is Acrylic Rendering?
Acrylic rendering uses a render composition similar to cement rendering but instead also includes acrylic, a type of plastic, in the mixture. The acrylic makes the render much stronger and more flexible than traditional rendering mixes, which means it is much less likely to crack after it has been applied.
Acrylic render is easy to apply and can be rolled, trowelled or sprayed onto a surface. Two coats are generally applied. It can be completed in many finishes and colours, so there is sure to be a combination that will perfectly suit the inside or outside of your property. A wide variety of texture coatings can also be applied over acrylic render.
If you are looking for an exterior finish that is attractive and durable, the innovation that is acrylic rendering is perfect for you. We will explain below if you need clarification on what acrylic rendering is or how it is used.
---
What Are The Advantages Of Acrylic Rendering?
Flexibility: The biggest advantage of acrylic rendering for your property is that it is much less likely to crack over time due to its flexibility. This means that you don't have to worry about your home's natural expansion, contraction and movement causing unsightly hairline cracks throughout your render.
Large Variety of Finishes: Acrylic rendering is incredibly attractive, and it can be applied in a range of ways, allowing you to create different finishes. You could opt for a smooth finish, like concrete, or attractively textured.
Pre-Mixed Colours: You don't need to apply plain and bland render to your walls because we can add colour to the rendering mix before we apply it to the surface. As the material is already pre-mixed with your desired colour, you don't need to paint the walls after application to improve their appearance.
Durability: The acrylic component adds to the strength and resilience of cement base material and makes the rendering more durable. You can expect acrylic rendering to last longer and look better than traditional materials in the long term.
Water Resistant: This is one of the main reasons for acrylic's increasing popularity. It offers much more moisture resistance than the combination of cement and sand, making this material perfect for regions with high rainfall or homes near the coast. This means that your wall will not succumb to bacteria and fungi.
Fast Drying: Acrylic render is also incredibly fast drying, taking just a couple of days to cure instead of up to a month like traditional cement render. The quick dry-down also ensures excessive moisture isn't trapped within the material layers, preventing the development of fungus and mould.
Adheres to Various Surfaces: One of the most significant benefits of acrylic rendering is its ability to adhere to many different surfaces, not just concrete or brick. It can be applied on surfaces such as polystyrene and fibre cement, giving you more flexibility in its use.
Enhanced Breathability: Acrylic render allows your walls to breathe more effectively than other types of render. It prevents moisture from becoming trapped within the wall, thus reducing the risk of damp issues and improving the overall health of the structure.
Improved Aesthetic Appeal: Acrylic render offers a more polished, contemporary finish that can significantly boost the aesthetic appeal of your property. It has a unique shine that traditional render cannot replicate, adding a touch of modern elegance to your home or commercial building.
Increased Energy Efficiency: Because acrylic render is better at keeping out the cold and heat, it can help to make your building more energy-efficient. This insulation can potentially reduce your heating and cooling costs.
Ease of Maintenance: Due to its durability and water resistance, acrylic render requires less maintenance than traditional rendering. This makes it a cost-effective choice in the long run.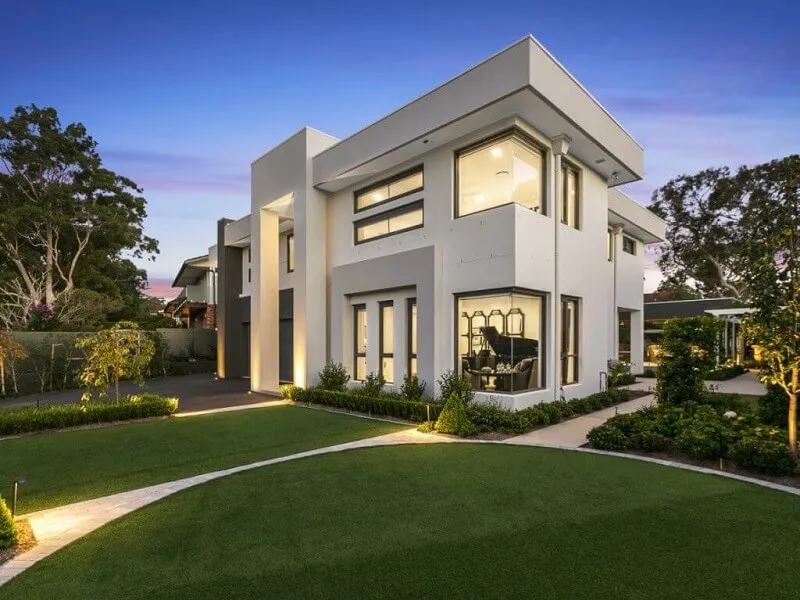 What Are The Disadvantages Of Acrylic Rendering?
Strength: While acrylic rendering is known for its enhanced breathability, this feature can sometimes reduce its overall strength, which might be a concern for certain properties.
Price: There are several factors why this is the situation. First of all, acrylic render is available in pre-mixed buckets. These buckets usually have more elements than the cement render equivalent, which contains cement, sand, and lime.
Requires Professional Application: While it's possible for a DIY enthusiast to apply some forms of rendering, acrylic rendering typically requires a professional touch to ensure a smooth and even finish. The material can be challenging to work with if you're unfamiliar, which could lead to additional costs if mistakes are made.
Susceptibility to Damage: While acrylic render is quite durable, it can be susceptible to impact damage. If it gets chipped or scratched, the repair can be more complex than with a traditional cement render, as the colour is mixed into the render.
May Require More Than One Coat: Depending on the desired finish and the surface being rendered, acrylic rendering may require more than one coat, which can increase the overall cost and time of the project.
---
Which Surfaces Can Acrylic Render Be Applied To?
Acrylic render can be applied to a number of surfaces because it's a very versatile and flexible material. It can be applied to the following surfaces:
Brick: Acrylic render is perfect for transforming the appearance of brick surfaces, concealing the traditional brick look with a sleek, modern finish.
Exterior and Interior Block Walls: Whether it's for an outdoor garden wall or an indoor feature wall, acrylic render is an excellent choice for block walls due to its adherence and durability.
Concrete: Acrylic render can give a new, aesthetically pleasing life to both new and old concrete surfaces, creating a smooth and vibrant finish.
Hebel Blocks or Panels: Given its flexibility and strong adherence, acrylic render works exceptionally well on Hebel blocks or panels, enhancing their overall look and durability.
Fibre Cement Sheets: Acrylic render's ability to adhere to a variety of surfaces makes it suitable for fibre cement sheets, providing a resilient and attractive finish.
Painted Surfaces: While many renders struggle to adhere to painted surfaces, the superior adhesion properties of acrylic render make it an ideal choice, as it can bond well even on painted walls.
Blueboard: Blueboard is an ideal base for acrylic render due to its smooth surface, allowing for a diverse range of textures and finishes to be created.
Polystyrene: Due to its flexibility and adhesive properties, acrylic render is often used on polystyrene surfaces, such as those found in insulated panel systems.
Rendered Walls: If you're looking to refresh old render, acrylic render can be applied over existing rendered walls, given the correct preparation is carried out.
---
What Acrylic Render Products Do We Use?
For acrylic rendering, at Finishing Touch Rendering, we use Rockcotes range of premixed acrylic renders, which are manufactured to meet the demands of building professionals. They come pre-mixed and are 100% acrylic-based renders designed to be flexible and lightweight. They are suitable for application over fibre cement (blueboard) and painted substrates where tolerance to movement and good adhesion must be considered.
Find out more about Rockcotes range of premixed acrylic renders.
---
How Much Does Acrylic Rendering Cost In Sydney?
The general cost of acrylic rendering starts at a minimum of $40/m2 and usually stays within the price range of $45/m2. This would mean that a home of at least 300 square meters would cost between $12,000 to $13,500. This is an estimation, and the actual cost will be determined on a project-by-project basis.
Several factors contribute to the price of an acrylic rendering project, including your location, the size of your home, and the finishing you choose. Also, different types of projects are priced per linear metre or per day of work, so it's best to ask for a quote from Finishing Touch Rendering to get a proper idea of the costs for your unique Sydney acrylic rendering project.
---
What Acrylic Rendering Finishes And Designs Do We Provide?
At Finishing Touch Rendering, we understand that every property is unique and that a single finish or design won't work for every building. That's why we offer a wide array of acrylic rendering finishes and designs to suit every style and preference.
Smooth Finish: If you prefer sleek and modern aesthetics, a smooth finish might be just what your property needs. This look can add a contemporary touch to any building, making it stand out in any neighbourhood.
Textured Finish: For those who favour a more rustic or traditional look, a textured finish can be a perfect choice. Whether you're after a sandstone, marble, or stone-chip finish, our skilled team can achieve a beautifully textured surface that adds character to your property.
Coloured Render: With pre-mixed colours, you can enhance your property's curb appeal without the need for additional painting. Choose from a range of colours to create a vibrant, eye-catching appearance that truly represents your style.
Special Effects: Want to give your property a unique touch? We can create a variety of special finishes using texture coatings. Whether you're aiming for a stipple, glistening finish or one with enhanced water resistance and anti-fungal properties, we have you covered.
Remember, at Finishing Touch Rendering, we tailor our services to your needs. Your property is unique, and we're here to ensure it gets the treatment it deserves. Reach out to us today to discuss your acrylic rendering project and let us transform your property according to your vision.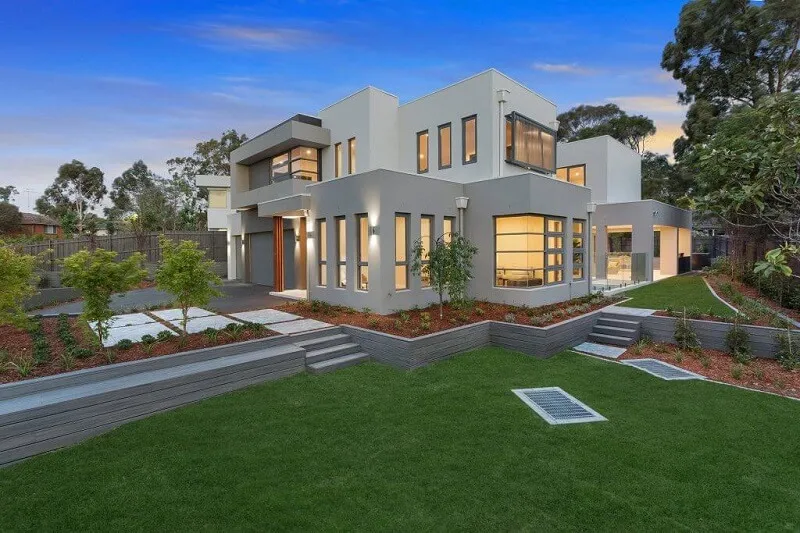 Why Choose Finishing Touch Rendering Acrylic Renderers In Sydney?
Choosing the right rendering team is vital when it comes to improving the appearance of your property. Here's why Finishing Touch Rendering should be your top choice for acrylic rendering services in Sydney:
Expertise and Experience: With years of experience under our belt, we have honed our craft and acquired an in-depth understanding of the various techniques and finishes involved in acrylic rendering. Our team is made up of licensed professionals who have successfully completed a wide range of projects, each one tailored to our client's individual preferences and needs.
Quality Workmanship: At Finishing Touch Rendering, we are committed to delivering a high standard of workmanship. We use premium quality materials and apply meticulous attention to detail in every project. Our goal is to provide you with an impeccable finish that stands the test of time.
Customisation: We understand that every property is unique, and so are your design aspirations. That's why we offer a wide variety of finishes, textures and colours to match your property's style. Whether you want a smooth, sandstone, or a marble-like finish, we work with you to bring your vision to life.
Customer Satisfaction: Your satisfaction is our top priority. We work closely with you throughout the project, keeping you informed of our progress and ensuring the final result meets your expectations. We are proud of our numerous positive reviews from satisfied customers across Sydney.
Affordability: We believe that enhancing your property's aesthetics with acrylic rendering should not break the bank. At Finishing Touch Rendering, we offer competitive prices without compromising on the quality of our work.
Reliability: When we commit to a project, we see it through to the end. Our team will be there on time and will complete the work within the agreed timeframe. We aim to cause minimal disruption to your daily routine and leave your property clean and tidy.
Contact us today for a free quote, and let Finishing Touch Rendering give your property the finish it deserves.
---
Contact Us For A Free Quote
At Finishing Touch Rendering, we understand that every property is unique and has its own set of rendering needs. To help guide you on your journey to improve your property's aesthetics, our owner and operations director, Ali, is always ready and eager to assist.
Whether you need more information, have questions about our acrylic rendering services in Sydney, or want advice on which rendering option suits your property best, don't hesitate to get in touch.
We strive to make the process as straightforward as possible, offering a no-obligation free quote for our services. To discuss your requirements and get a feel for how we can transform your property, give us a call at 0421 541 336. Alternatively, you can drop us an email at info@ftrendering.com.au.
If you prefer, there's also a simple online contact form available on our website. Fill it out with your details and any queries you might have, and we will get back to you as promptly as possible.
Contact Us
---
Acrylic Rendering FAQs
Get A Free Quote
Reach out today for a free, no-obligation quote for your project.
Call Ali on 0421 541 336 or use our online contact form below:
Clare from Mosman
"Ali and his team at Finishing Touch Rendering did an amazing job with acrylic rendering on our home. The finish was exactly what we hoped for and has brought a new lease of life to our property. Ali's attention to detail and his team's professionalism were commendable. We're so glad we chose them for our rendering project."
Shane from Ryde
"We had an excellent experience with Finishing Touch Rendering. Ali was extremely knowledgeable and took the time to explain the process and the benefits of acrylic rendering. The end result is fantastic, our home has never looked better. We'd highly recommend Ali and his team to anyone looking for high-quality rendering work in Sydney."
Mark from Castle Hill
"I can't thank Ali and the team at Finishing Touch Rendering enough for their exceptional work on my property. They transformed our dated brick exterior with beautiful acrylic rendering. The project was completed on time and the workmanship was flawless. Thanks, Ali, for your guidance and for delivering on your promise of premium quality at a competitive price."
Trent from South Sydney
"Finishing Touch Rendering did an outstanding job with the acrylic rendering of our office building. Ali was very approachable, and his team was professional and reliable. The work was finished to a high standard and has made a significant difference to the overall appearance of our building. Thanks, Ali, for your professionalism and dedication to providing top-notch service."