Cement rendering is the most affordable way to transform your walls into visually stunning masterpieces. The purpose of cement rendering is to create a smooth and more attractive appearance on a previously coarse surface. Cement render is the most commonly used form of render mainly due to its cost effectiveness.
Cement Rendering Services In Sydney
Tired of your bland looking walls? Finishing Touch Rendering are the cement rendering Sydney experts. We are the time tested cement rendering company in Sydney. We are known for our great service, punctuality, and an effective work ethic. Our clients know us for our quality rendering services for residential as well as commercial properties for over 15 years.
Our cement rendering services are considered very highly by Sydney builders and residents because we adopt a strategy to satisfy our clients where we not only take care of their interests but also their budget. We have a team of highly talented and creative tradesmen, who work hard to meet the expectations of our clients on every single project we work on.
Generally, when you are looking for cement rendering Sydney services, you want contractors who have gained years of expertise in both residential and commercial cement rendering Sydney projects. The team at Finishing Touch Rendering have successfully handled hundreds of projects in both fields with over 15 years of experience and expertise.
---
What Is Cement Rendering?
Cement render is a paste-like substance that can be applied to interior and exterior walls. Traditionally it is made from a combination of sand and lime mixed with water to form a strong cohesive paste. Modern cement renders often have bonding agents added to them to make it more durable and assist it in sticking to walls.
The purpose of cement rendering is to create a smooth finish on the irregular surface. The thickness of cement render can vary, based on the amount of render that needs to be used to completely create a smooth, straight finish on the wall.
The lime in the render mix this prevents cracking when the cement render mix dries and begins to harden. There are traditionally two types of sand used in rendering, coarse and fine sand with the coarse sand being used for the first coat render and the finer sand being used for the final or top coat render.
If you're wondering why people render their houses or fences with cement, the main benefit is that it creates a smoother and more attractive appearance on the previously coarse surface. It can create the perfect look for your walls, fence and retaining walls, complementing the style of your home, or completely transforming it.
---
What Are The Advantages Of Cement Rendering?
Cost Effectiveness - cement rendering is exceptionally effective as well as affordable. This technique of transforming walls is the most popular for exterior properties across Sydney. From the types of rendering, cement render is the most commonly used form of render mainly due to its cost effectiveness.
Strength - cement rendering is the toughest form of rendering used on both interior and exterior walls and it has been in practice for thousands of years in homemaking. Cement rendering is also the most widely employed form of rendering around the world and is hugely popular for its strength, long-lasting protection, and compatibility with a wide range of decorative applications.
Increase In Property Value - cement rendering is also an affordable way of upgrading the appearance of your property and raising its value. When you choose Finishing Touch Rendering to provide you with a premium cement rendering Sydney result for your project, you're dramatically increasing the value of your property.
---
What Are The Disadvantages Of Cement Rendering?
Prone To Cracking - cement rendering is known for its toughness and strength but this also makes it prone to cracking. However, the flexibility and durability of the cement render can be enhanced with the mixture of certain additives which essentially includes hydrated lime and other elements. If your property is prone to movement we recommend acrylic rendering for its flexibility.
Not Very Water Resistant - cement rendering is not known for it's waterproof properties. However, with the application of waterproof paints or texture coatings, you can efficiently protect cement rendered walls from moisture damage.
Where Can You Apply Cement Render?
Cement render can be applied to the following surfaces after being appropriately prepared:
Brick
Exterior and interior block walls
Concrete
Hebel blocks or panels
Fibre cement sheets
Painted surfaces
Blueboard
---
What Products Do We Use For Cement Rendering?
For cement rendering we use Boral Cement's Blue Circle® General Purpose Cement. It is a cost effective, high quality building material providing versatility suited very well to cement rendering. It exceeds the requirements for Type GP cement in the Australian Standard AS 3972 and has been widely used for many years.
Find out more about Boral Cement's Blue Circle® General Purpose Cement.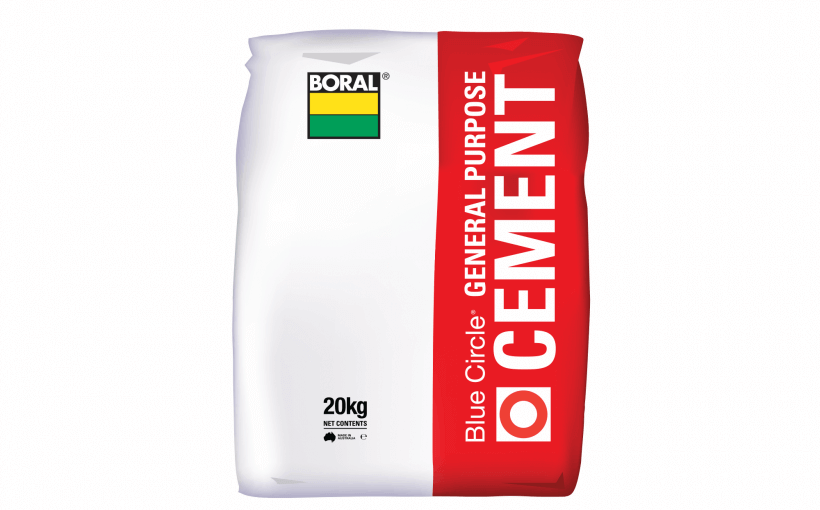 How Much Does Cement Rendering Cost In Sydney?
The general cost of cement rendering starts at a minimum of $35/m2 and usually stays within the price range of $40/m2. This would mean that a home of at least 300 square meters would cost between $10,500 to $12,000. This is of-course an estimation and the actual cost will be determined on a project by project basis.
There are a number of factors that contribute to the price of a cement rendering project including your location, size of your home, and the finishing you choose. Also, different types of projects are priced per linear metre or per day of work so it's best to ask for a quote from Finishing Touch Rendering to get a proper idea of costs for your unique cement rendering Sydney project.
---
What Cement Rendering Finishes & Designs Do We Provide?
The Finishing Touch Rendering experts can produce many different cement rendering finishes by using different tools such as trowels, sponges, or brushes. Some of these special finishing effects may need to be created with a texture coating which is applied on top of the cement render base.
Our highly talented and experienced team members are always working to create a new look to your dream property through our creativity in design, patterns, and finishes as per your requirements. This expertise and dedication has made Finishing Touch Rendering one of Sydney's premium cement rendering contractors who are known for our amazing finishes.
Regarding colour, there are several options for achieving the final colour of cement render. The first method is the only one where the colour is actually included in the cement, in the form of oxide as a liquid. The oxide colouring will have inconsistencies once mixed in, so the final colour will have varying shades throughout the render, which also changes over time.
The other option is to apply a layer of coloured acrylic render or paint over the cement render after about a month, for the final colour. As for which colour to choose, our specialists can test and show you different colours during the mixing stage of the render to determine the best cement colour that should be used for your walls if you choose not to paint.
Why Choose Finishing Touch Rendering For Your Cement Rendering Sydney Solution?
At Finishing Touch Rendering, we understand that cement rendering is more than just mixing some render and whacking it up. It is an art form that requires extensive knowledge and skill to achieve the best results. With over 15 years in the industry, you can be sure we have the expertise to get your project finished to the highest of standards.
The use of cement based render will only be effective if it is applied by an expert because if the mixtures are not accurate the render and plaster will fall off. The preparation of the render surfaces are a crucial part of the rendering process to guarantee that a strong bond of the render occurs.
So, unlike some other Sydney cement rendering companies Finishing Touch Rendering never compromise on sand and cement proportion mix for rendering projects. We only use premium products and mix them on site.
Also, unlike some other Sydney cement rendering companies our team is made up of highly skilled professionals who have the knowledge to use cutting-edge technology and materials. Newer techniques used by our tradesmen at Finishing Touch Rendering provide even more efficient cement rendering Sydney services allowing your walls to look as modern as possible.
---
Contact Us For A Free Quote
For the best cement rendering services in Sydney, contact the experts at Finishing Touch Rendering. We can provide you with a competitive quote and professional insight into the perfect colour, finish and application for your unique project.
If you would like more information or have any questions regarding our Sydney cement rendering service, the friendly team at Finishing Touch Rendering are happy to help!
If you would like a no-obligation free quote, just get in touch with us at Finishing Touch Rendering. Our number is 0421 541 336 and our email is info@ftrendering.com.au You can also fill in the contact us form and we'll get back to you as soon as possible.
Contact Us
Kelly & Doug
Ali applied a light render to three internal brick walls at our house and did an excellent job. His communication was prompt and the quote was well priced. Ali arrived on time, he is friendly and professional and was thorough in his explanation of the process. He did a sample patch first and sought our approval to ensure that we were happy before he proceeded, all in all it was a great experience. Ali was also very respectful that he was working inside our home and kept the work space very clean. We highly recommend Ali and his team and should the need arise for further rendering work, he will be the person we contact. Thank you Ali.
Harry
What a difference, on time, delivered what they promised, gave me their opinion, right price, well experienced staff (No work experience kiddo's) professional and fast, didnt leave a mess, they just understand what needs to be done and they DO IT!!!.. I would certainly recommend Finishing Touch Rendering to everyone. I actually would use them again with confidence. Thanks to Ali and his team my house looks modern and new!! They even cleaned up when they finished without me having to ask. This is the second job they have done for me and I just cant say a bad word about them. I never usually jump online and write feedback about anyone but these boys need to be noticed, they deserve it and we deserve their service!!! SECOND TO NONE! Keep it up boys!
Michael
Ali and his team did a fantastic rendering job at our place. He understood what we were after and had a comprehensive knowledge of the types of different finishes and products available. He worked quickly and efficiently and was a good communicator throughout the job. Ali is professional and meticulous in his work and I would certainly recommend using him.
Rianne
Excellent job!! Ali and his team Cement Rendered our single storey family home in Ryde. Wonderful customer service and great advice on choosing the appropriate render and colour. I will indeed recommend Finishing Touch Rendering everyone!
Rochelle
Ali has done an excellent job rendering our new garage to match the house. I highly recommend this business for the workmanship and customer service. Thanks again and we will be calling you back when we need more rendering done.