Texture coating is a process of creating, designing, and applying decorative patterns on your rendered wall. It is a useful way of enhancing the walls of your property and implementing the design you require. Texture coating comes in a variety of different styles, finishes, textures, colours and effects.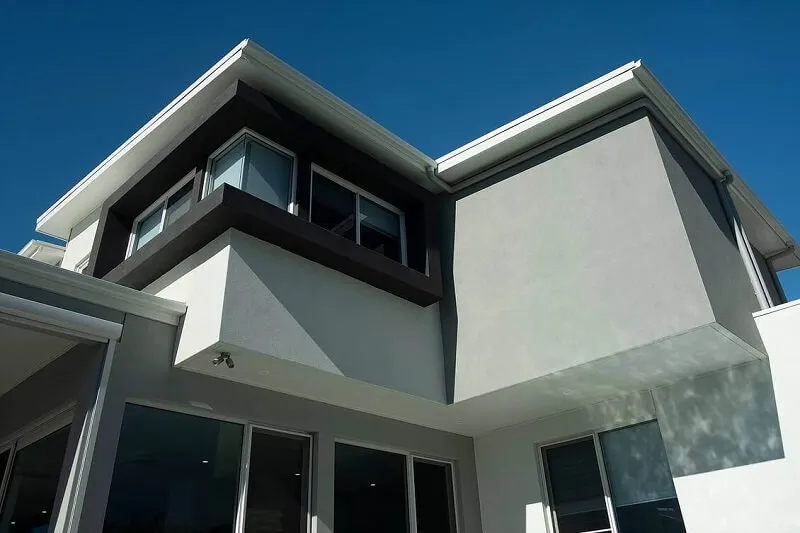 Texture Coating Services In Sydney
With high expectations for fashionable and attractive properties, texture coating is at the top of the list when it comes to adding value to your Sydney property. Everyone needs to make their building strong and attractive enough in order to achieve pleasing looks.
Our expert team at Finishing Touch Rendering have a wealth of product knowledge and will be able to assist you in identifying the wall coating solution that best suits the scope of your project. We will advise and help you decide on different styles, finishes, textures, colours, and effects that will seamlessly combine with your property and landscape.
Whether it's a new house or a renovation of an existing one, our texture coating finishes offer a long-term solution at reasonable prices. These non-toxic and easy-to-maintain coating systems give the walls a vibrant look and feel.
Not sure which finish to choose? The qualified team at Finishing Touch Rendering is on hand to talk you through the options and show you examples of previous projects to help inform your choice.
---
What Is Texture Coating?
Texture coating is a bit like giving your walls a stylish makeover. It's a process where we add special patterns, designs, or textures to your walls, making them look even more attractive and interesting. It's the perfect way to cover up any areas that might be showing signs of wear and tear, or to breathe new life into walls that are looking a bit bland or outdated.
One of the great things about texture coating is the sheer amount of choice you have. It comes in all sorts of different looks, styles, and colours. From smooth and subtle to bold and eye-catching, there's a texture coating to suit every taste. You can think of it like choosing a new outfit for your walls – you can make them look just the way you want!
Texture coating isn't just for one type of wall either. It works on all kinds of surfaces, both inside and outside your home. So whether you've got a painted brick surface that could use a touch-up, a concrete ceiling that needs a bit of character, or an internal wall that you want to make a feature of, texture coating is a fantastic option. It can help make every part of your home look its best.
And here's the best part: with texture coating, you're not just improving the look of your walls, you're also adding an extra layer of protection. The coating helps guard against weather damage on exterior walls and everyday wear and tear on the interior ones. So your walls won't just look better - they'll be tougher and more durable too!
---
What Are The Advantages Of Texture Coating?
Versatility in Design: Texture coating provides an extensive array of options for finishes, with a multitude of thicknesses, colours, textures, and styles available to fit your specific preference.
Exceptional Durability: When applied to industry standards, texture coating exhibits strong resistance to cracking, flaking, and peeling, ensuring longevity.
Seamless Finish: The texture coating process eliminates the need for cut or 'V' joins around doors, eaves, or windows, creating a flawless, seamless finish.
High Protection Level: Texture coated walls are shielded from physical impacts, atmospheric pollutants, salt air, water penetration, and dirt accumulation, preserving the wall's quality and appearance.
Defect Concealment: Texture coating serves to mask and bridge over cracks or other minor building defects while maintaining the wall's breathability.
Value-Addition: Incorporating texture coatings to your property can significantly boost its value. Texture coatings are integral to Sydney's architectural aesthetics and add substantial charm and character to any property with minimal cost and effort.
Easy Maintenance: Texture coatings are easy to clean and maintain, making them an excellent choice for both residential and commercial properties.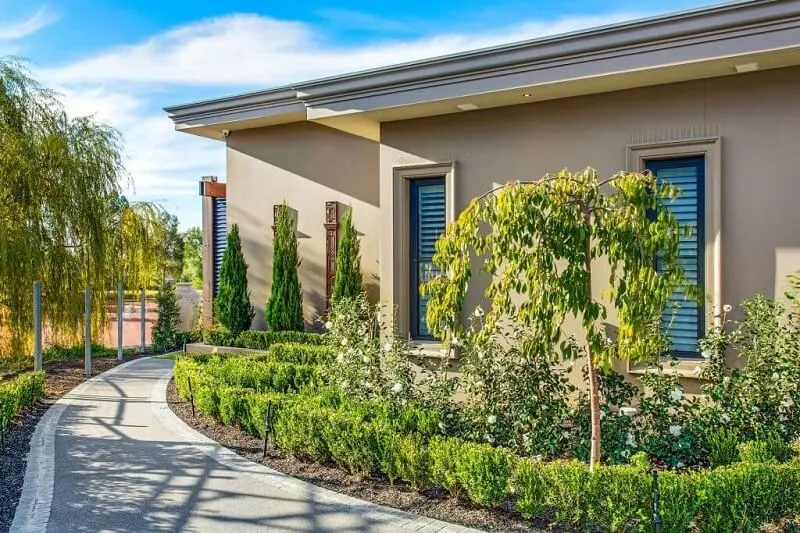 What Are The Disadvantages Of Texture Coating?
Cost: Implementing a texture coat can be slightly more expensive than traditional cement rendering and paint. It usually ends up costing around 10-20% more, largely due to the specialised techniques and materials involved.
Patchwork Difficulty: Texture coating can be harder to repair in case of wall damage. Touch-ups may not seamlessly blend with the original texture, leaving you with the choice of either redoing the entire wall or accepting the flaw. However, this issue can often be mitigated with a careful paint job.
Professional Application Required: Texture coating requires a professional applicator for the best results. It involves specific techniques that aren't easily mastered by a do-it-yourself enthusiast, potentially leading to additional costs if you require a professional.
Longer Drying Times: Compared to traditional rendering options, texture coating can require a longer drying time, which may delay your project's completion if not factored in advance.
Colour Matching: While texture coatings come in a wide variety of colours, if the coating needs to be repaired or replaced in the future, it may be challenging to exactly match the original colour, especially if the coating has been exposed to the elements and faded over time.
---
Where Can Texture Coating Be Applied?
Texture coating can be applied to a wide variety of surfaces in and around your home, such as:
Indoor Walls
Outdoor Walls
Ceilings
Fences
Balustrades
Retaining Walls
And various other surfaces
To achieve the best result, we usually apply a base coat first, typically using a cement or acrylic rendering compound. This helps ensure an even texture coat finish.
After the base coat has cured for at least two days, we then apply a water-resistant acrylic membrane coating. This not only seals the texture coating, enhancing its durability, but also reduces the risk of cracking. The membrane coating can be applied using various tools, such as a nap roller, texture roller, brush, or spray gun, depending on the desired effect.
---
What Texture Coat Products Do We Use?
At Finishing Touch Rendering, we choose to use Rockcote Tuscany Trowel On as its specifically formulated to be a highly crack-resistant, flexible acrylic texture coating render. It can also withstand daily stress caused by expansion and contraction due to weather changes. Finally, it protects against alkali attack and will prevent shrinking or cracking from rendered substrates.
Find out more about Rockcote Tuscany Trowel On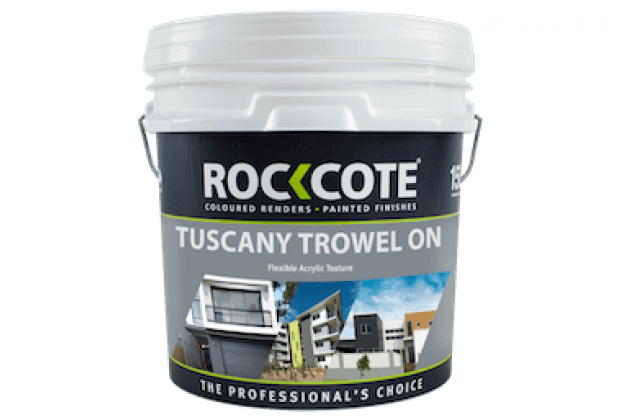 ---
How Much Does Texture Coating Cost In Sydney?
Texture coating costs in Sydney typically start at around $50 per square meter, with the average price falling in the range of $55 per square meter. So, for a home that's around 300 square meters, you'd likely be looking at a cost between $15,000 to $16,500. Keep in mind, though, that these are rough estimates and actual costs can vary based on the specific details of your project.
Factors such as your location, the size of your property, and your chosen finish can all impact the final price. Furthermore, some projects might be priced per linear meter or per day of work. For a clearer understanding of what your texture coating project might cost, we recommend getting a custom quote from Finishing Touch Rendering. We're happy to provide a detailed cost estimate tailored to your unique project needs in Sydney.
---
What Texture Coating Finishes And Designs Do We Provide?
At Finishing Touch Rendering, we offer a wide range of texture coating finishes and designs to transform your property. Our experienced team can skillfully create different textures using a variety of tools like trowels, sponges, brushes, and spray guns. Our team's deep understanding of these materials and techniques is what sets us apart as one of Sydney's top texture coating providers.
We offer a variety of finishes to choose from, including:
Coarse Texture: Ideal for covering slight imperfections in the substrate.
Smooth Texture: A sleek finish that may highlight variations in the underlying substrate.
Sand Finish: Gives a sandy texture to your walls.
And many more according to your preferences.
Our dedicated team members continuously strive to bring your vision to life, creating unique designs, patterns, and finishes to meet your specific needs. If you're uncertain about what finish would best suit your property, don't hesitate to reach out to our experts at Finishing Touch Rendering. We're always here to help guide you towards the perfect texture coating for your space.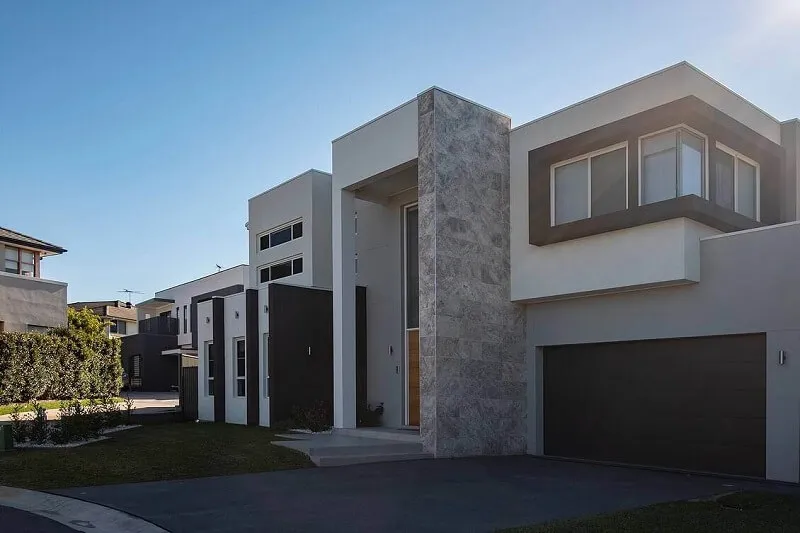 Why Choose Finishing Touch Rendering For Your Texture Coating Sydney Solution?
Choose Finishing Touch Rendering for your texture coating needs in Sydney. Our professional team brings quality, dedication, and a personal touch to each project, always aiming to exceed your expectations.
Why should you choose us for your texture coating project?
Quality Services: Our team of experts will provide high-quality texture coating services, meeting all your requirements and maintaining industry standards.
Aesthetic Enhancement: Texture coating can completely transform both interior and exterior spaces, giving them a fresh, updated look and feel.
Durability & Protection: A texture coating applied by our team helps your walls endure temperature changes and shields them from UV rays, water, fire, and pollutants. We always use premium products to ensure a durable, flawless, and visually appealing finish.
Affordable Rates: We believe in delivering excellent services without breaking the bank. Our commitment to quality and affordability sets us apart in the Sydney texture coating market.
At Finishing Touch Rendering, we not only aim to meet your expectations but strive to surpass them, providing top-tier texture coating services at affordable rates. Choose us for your next project, and let us bring your vision to life.
---
Contact Us For A Free Quote
In need of superior texture coating services in Sydney? Reach out to the skilled professionals at Finishing Touch Rendering. Our team, led by our Operations Director, Ali, is equipped to provide you with a competitive quote and expert guidance on the ideal colour, finish, and application for your unique project.
Do you need more information or have any queries about our texture coating services in Sydney? Please, feel free to contact us. Ali and the friendly team at Finishing Touch Rendering are always ready to assist.
For a free, no-obligation quote, simply get in touch with Ali at Finishing Touch Rendering. You can call us at 0421 541 336, email us at info@ftrendering.com.au, or fill out the online contact form on our website. We'll be sure to get back to you as soon as we can.
Contact Us
---
Texture Coating FAQs
Get A Free Quote
Reach out today for a free, no-obligation quote for your project.
Call Ali on 0421 541 336 or use our online contact form below:
Peter, from Lane Cove
"I was uncertain about the texture coating process, but Ali and his team at Finishing Touch Rendering put my worries to rest. Their professionalism and attention to detail impressed me. They transformed my living room wall into a work of art! Highly recommend them to anyone seeking texture coating services in Sydney."
Georgie, from Western Sydney
"The team at Finishing Touch Rendering were exceptional. They helped me understand the different finishes I could choose for my texture coating, and the end result was beyond my expectations. Ali was particularly helpful, always ready to answer my questions and make sure the job was done right. My property value has skyrocketed. Thank you, guys!"
Frank, from the Eastern Suburbs
"Ali and his team were fantastic to work with. They added a beautiful texture coating to the exterior of my home and it's never looked better. They were fast, professional and left the site clean after they finished. I'm recommending Finishing Touch Rendering to all my friends!"
Kate, from Balmain
"I have used different rendering services before, but none like Finishing Touch Rendering. The texture coating they applied to my property is stunning. Ali made sure the project ran smoothly from start to finish. The increase in my property's aesthetic appeal and value is significant. A big thanks to Ali and his team!"