Polystyrene cladding, often also referred to as foam cladding, is a type of external wall cladding material that's known for its excellent insulation properties. This type of cladding is made from polystyrene foam boards that are coated with a specific type of rendering.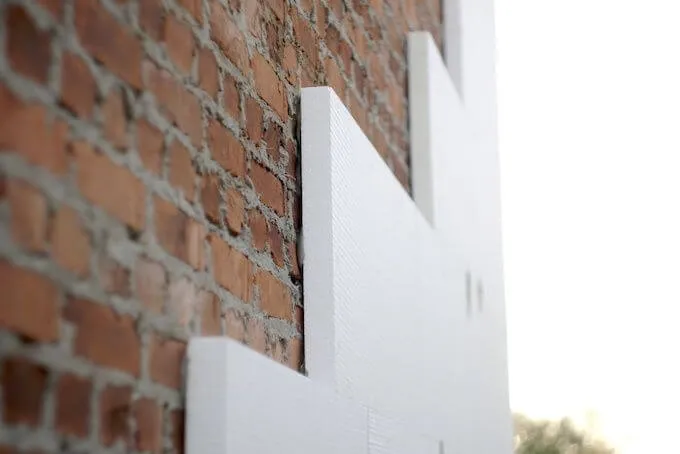 Polystyrene Cladding Services In Sydney
Are you considering adding a stylish, modern edge to your home or commercial property? Want to significantly improve your building's energy efficiency? Look no further than Finishing Touch Rendering, Sydney's go-to provider for high-quality polystyrene cladding.
Polystyrene cladding is more than just a trend; it's a practical solution that adds value and functionality to your property. Here at Finishing Touch Rendering, we specialise in the application of this innovative cladding material, offering a perfect combination of aesthetic appeal, durability, and superb thermal insulation.
Let's delve further into how our polystyrene cladding services in Sydney can elevate your property.
---
What Is Polystyrene Cladding?
Polystyrene cladding, often also referred to as foam cladding, is a type of external wall cladding material that's known for its excellent insulation properties. This type of cladding is made from polystyrene foam boards that are coated with a specific type of rendering.
In essence, polystyrene cladding serves a dual purpose. On one hand, it protects your building by providing an additional layer of insulation, contributing to energy efficiency. On the other hand, it greatly enhances the appearance of your property. It can be applied to both new constructions and renovations and is compatible with a variety of substrates such as brick, concrete, and fibre cement.
The polystyrene foam boards used in this type of cladding are lightweight yet extremely durable. They are also resistant to pests and can withstand various weather conditions. The rendering applied to the foam boards offers additional protection and provides a versatile range of aesthetic finishes, from smooth textures to more granular ones.
Polystyrene cladding is often favoured for its exceptional thermal performance. By reducing heat transfer through the walls, it can help to maintain a comfortable temperature inside your building throughout the year. This can significantly reduce energy consumption for heating and cooling, making it a smart choice for those who want to create a more energy-efficient property.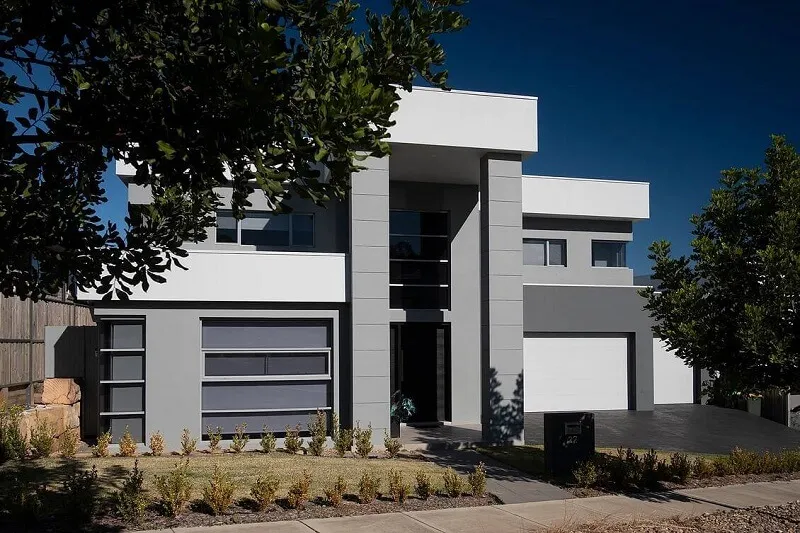 What Are The Benefits Of Polystyrene Cladding?
Polystyrene cladding is an excellent choice for property owners who want to give their building an attractive, modern look, as well as practical benefits. Here are the advantages that make polystyrene cladding a favourite among our clients:
Energy Efficiency: Sydney's weather can go from one extreme to another. But with polystyrene cladding, you'll be ready for anything. Acting as a high-quality insulator, this cladding keeps your home cool in the heat and warm during the chillier seasons. This not only makes your home more comfortable but also helps reduce energy consumption and your utility bills.
Stylish Look: With polystyrene cladding, you can easily enhance your property's appearance. It provides a contemporary, sophisticated look that is bound to impress. Whether you prefer a sleek, smooth finish or a more textured one, you'll find a style that fits your taste.
Easy Maintenance: Say goodbye to regular, costly maintenance. Polystyrene cladding is not only durable but also easy to clean, saving you time and money on upkeep. Plus, it holds up well against the elements, so you don't have to worry about constant repaints.
Noise Reduction: Enjoy some peace and quiet at last. Polystyrene cladding helps to minimise outside noise, creating a more serene and calm environment inside your property. It's perfect for homes near busy roads or offices located in bustling areas.
Resistant to Harsh Weather: Polystyrene cladding is designed to withstand Australia's sometimes harsh weather conditions. It's resistant to wind, rain, and sun, providing excellent protection for your property all year round.
Pest Resistance: Nobody likes unwanted visitors. Luckily, polystyrene cladding is resistant to pests, reducing the risk of damage caused by termites or other insects.
Added Property Value: Thanks to the energy efficiency, aesthetic appeal, and durability it brings, polystyrene cladding can enhance your property's value. It's a smart investment if you plan on selling your property in the future.
With all these benefits, it's clear to see why more and more property owners in Sydney are choosing polystyrene cladding for their homes and commercial buildings.
---
What Are The Drawbacks Of Polystyrene Cladding?
While polystyrene cladding is a fantastic choice for many reasons, it's also important to consider its potential drawbacks. Understanding both sides will help you make an informed decision for your property:
Potential Fire Risks: While all our polystyrene cladding is treated with fire retardants, polystyrene as a material is combustible. In the unlikely event of a fire, it's critical to have appropriate safety measures in place.
Installation Process: Installing polystyrene cladding requires expertise and precision. It's not typically a DIY job and should be left to the professionals to ensure a safe and secure fit.
Maintenance Needs: Although polystyrene cladding is generally low maintenance, it may require special cleaning agents and techniques to remove certain stains or to prevent discolouration over time.
Cost: Depending on the size of your property, the cost of polystyrene cladding can be higher compared to some other types of cladding. However, it's essential to consider the long-term benefits, such as energy efficiency and durability, that can offset the initial cost.
Remember, a successful cladding project depends on using high-quality materials and employing a skilled and experienced installer. That's why, at Finishing Touch Rendering, we're committed to delivering the best polystyrene cladding services in Sydney, ensuring that any potential disadvantages are effectively mitigated.
---
Polystyrene Rendering Sydney
Polystyrene rendering is another fantastic service we offer here at Finishing Touch Rendering. It's a perfect complement to polystyrene cladding, offering additional benefits and finishing touches.
Polystyrene rendering is a process where a special render is applied over the polystyrene cladding. This not only enhances the already robust insulating properties of the cladding but also provides a sleek, finished look that will elevate the overall aesthetics of your property. It's an excellent choice for Sydney homes and commercial buildings alike, promising style, functionality, and longevity.
Our team is composed of experienced professionals who have honed their skills in polystyrene rendering over many projects. We understand that each property is unique, so we work closely with our clients to ensure that the finish and colour of the render align perfectly with their preferences and the style of the property.
No job is too big or too small for us – whether it's a residential home or a large commercial building, we are equipped and ready to deliver top-quality results. With our polystyrene rendering services, you'll get a durable, visually pleasing, and energy-efficient solution for your property in Sydney.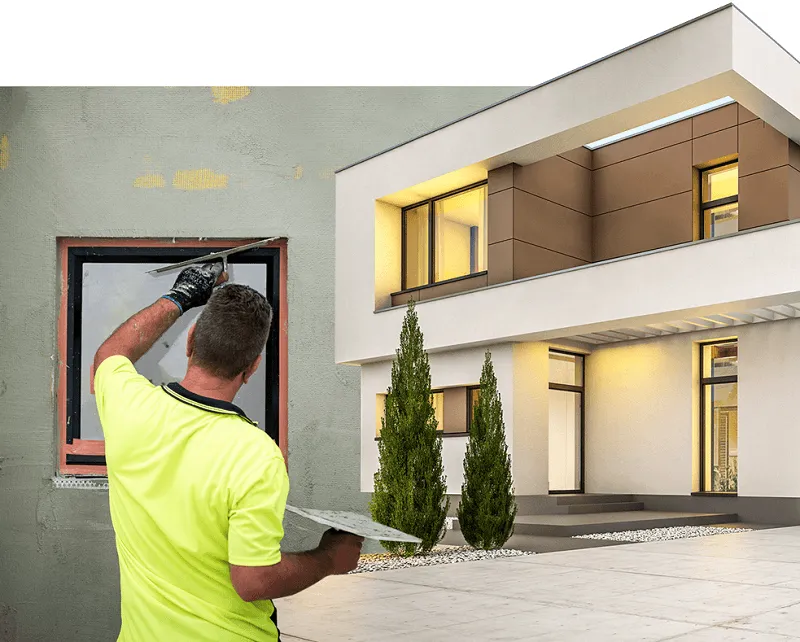 Why Choose Finishing Touch Rendering For Your Polystyrene Cladding Sydney Solution?
At Finishing Touch Rendering, we're not just about delivering quality service—we're about building long-lasting relationships with our clients. Here's what sets us apart:
Experienced Team: We've been serving the Sydney area for years, and we know the ins and outs of the industry like the back of our hand. When it comes to polystyrene cladding, our team is well-trained, experienced, and super professional.
Quality Products: We only use top-quality materials for all our projects. When you choose Finishing Touch Rendering, you're choosing durability, style, and value for money.
Affordable Solutions: We believe in delivering quality without breaking the bank. We offer competitive pricing on all our services, ensuring you get the best bang for your buck.
Customer Satisfaction: Your satisfaction is our number one priority. We don't consider our job done until you're completely happy with our work.
---
Contact Us For A Free Quote
Ready to elevate your property's look and feel with a modern, efficient upgrade? That's where we come in. Our team at Finishing Touch Rendering, headed by our dedicated Operations Director, Ali, is fully equipped to tackle your polystyrene cladding project with utmost professionalism.
With us, you're not just another project - you're a partner. We're here to guide you through every step of the process, answer all your queries, and make sure you're completely satisfied with the outcome. We're proud to provide a seamless, customer-centric experience that sets us apart in the industry.
And the best part? We offer a free, no-obligation quote to get you started on your journey. So why wait? Give us a call at 0421 541 336 or drop us an email at info@ftrendering.com.au. Together, we can transform your Sydney property into a stunning, energy-efficient space with exceptional polystyrene cladding services from Finishing Touch Rendering.
Contact Us
---
Polystyrene Cladding FAQs
Get A Free Quote
Reach out today for a free, no-obligation quote for your project.
Call Ali on 0421 541 336 or use our online contact form below:
Jack from Chatswood
"When I first decided to give my house a modern facelift, I was a bit clueless about where to start. I heard about polystyrene rendering and decided to give FT Rendering a call. I was instantly impressed with how friendly and knowledgeable Ali was. He walked me through the process and gave me an upfront quote. The transformation of my home is remarkable. It's now the talk of the neighbourhood thanks to Ali and the FT Rendering team!"
Lina from Macquarie Park
"Ali and the team from Finishing Touch Rendering are just phenomenal. They recently did polystyrene rendering for our office building. We've not only noticed a significant drop in our energy bills, but the place looks sleek and modern now. Ali ensured that the whole project went smoothly and on schedule. I couldn't recommend them more!"
Enzo from the Hills District
"I've always been sceptical about renovations, but FT Rendering made it so easy. Ali is incredibly knowledgeable and has a real eye for detail. His team was professional, quick and respectful of our space. The polystyrene rendering has made our home more comfortable in all weather conditions. We're thrilled with the results."
Laura from the Northern Beaches
"I can't express how impressed I am with the work done by Finishing Touch Rendering. Ali was patient and answered all my questions about polystyrene rendering. He offered advice on what would best suit our home. The job was completed to a high standard and our house looks stunning. Plus, we've already started seeing savings on our energy bills. A massive thanks to Ali and his team!"