White set rendering is a beautiful way to bring rendered walls indoors. It is applied to internal walls and provides a smooth mirror-like finish. It is one of the hardest-wearing surfaces suitable for use in high-traffic areas. It can also be painted in your preferred colour to suit your interior living and furniture.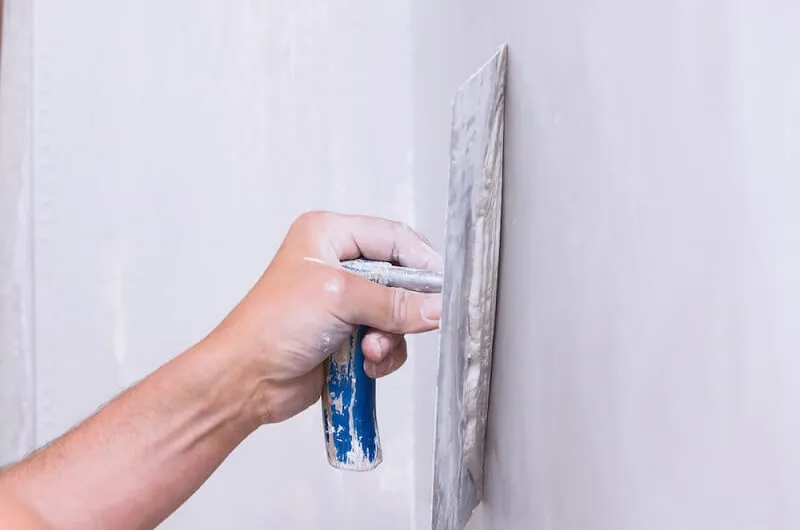 White Set Rendering Services In Sydney
At Finishing Touch Rendering, we've been helping Sydney locals spruce up their homes and businesses with white set rendering for over 15 years. We're known for our professional, budget-friendly service and our knack for transforming any room into a shiny, paint-ready space.
White set rendering is a popular choice for those looking to freshen up their property. It involves applying a smooth, shiny finish to a rendered wall that's all set for a new coat of paint. The result? A sleek, stylish look that adds real value to your property.
When you choose Finishing Touch Rendering, you're getting a team that's committed to doing the best job possible. We're not just going through the motions - we're passionate about the work we do, and it shows in the amazing results we deliver time and time again.
With our expert white set rendering, we can help your property look its best for many years to come. Trust us to get the job done right!
---
What Is White Set Rendering?
White set rendering is a beautiful way to bring render texture indoors. In simple terms, it is a process that covers the surface by creating a finish to make it paint-ready. It is applied to internal walls and provides a smooth mirror-like finish.
White set rendering is one of the hardest-wearing surfaces and can be applied on previously rendered and painted walls as long as the paint is adhering well to the walls. As this finish is stronger than plasterboard, it is usually used in quality residential builds or public, commercial and retail builds.
White set render is a mixture of soaked lime and plaster mixed using industry-specific equipment. Once the mixture is mixed to a workable white wet mix, we then repeatedly apply the mixture until the plaster becomes dry and the finish is a glass finish. The term "setting" is used for generating smooth finish plaster that we apply once the cement rendering is completed. The result is a glass-like finish that is magnificent.
When done right, white set rendering is a tough and practical choice for areas that see a lot of use. If there's any damage, no worries - it can easily be fixed up and smoothed out, so you won't even see where the problem was.
---
What Are The Advantages Of White Set Rendering?
White Set Rendering brings a host of advantages that make it an appealing choice for property owners:
Soundproofing Capabilities: White set rendering adds a layer of sound insulation to your rooms, enhancing sound quality within and preventing noise intrusion from outside. This makes it ideal for spaces like music rooms or home theatres.
Durability: Known for its resistance to scratches, dents, and general wear and tear, white set rendering offers a longevity that makes it a smart choice for any homeowner.
Aesthetically Pleasing: A white set render lends a sleek, smooth look to your walls and ceilings, adding a modern and elegant touch to your space.
Colour Flexibility: While it's beautiful in its natural state, white set rendering can also be painted in any colour of your choice, allowing it to seamlessly blend with your existing interior design and furniture.
Easy Maintenance: Should your rendered wall incur any damage, white set rendering is easy to patch and polish, effectively making any defects invisible.
Improves Air Quality: White set rendering is resistant to moisture and dampness, helping to prevent the growth of mould and mildew, which contributes to a healthier indoor environment.
Enhances Property Value: Given its aesthetic appeal and practical benefits, a professional white set rendering job can increase the overall value of your property.
---
What Are The Disadvantages Of White Set Rendering?
While white set rendering offers many advantages, there are certain limitations to consider:
Indoor Use Only: White set render isn't completely weatherproof, which makes it unsuitable for external use. We recommend it primarily for indoor applications.
Requires a Smooth Substrate: This type of rendering requires a smooth underlying surface for the best results. Rough or uneven surfaces can affect the final look of the render.
Careful Installation: White set rendering can be prone to cracking if not applied correctly. It's important to entrust the job to professionals who know how to properly install it.
Sensitive to Movement: It can be less flexible than other types of render and might not cope as well with building movement or vibrations.
Potential for Efflorescence: There may be a risk of efflorescence, which is a crystalline deposit of salts that can emerge through the render to the surface, particularly if exposed to moisture. Proper sealing can help prevent this issue.
Remember that potential disadvantages can often be mitigated with expert installation and the right aftercare. Be sure to discuss any concerns with your service provider to ensure white set rendering is the right choice for your specific project.
---
How Much Does White Set Rendering Cost In Sydney?
Looking for the cost of white set rendering in Sydney? On average, prices start from about $30 per square meter and can go up to around $35 per square meter. But keep in mind, this is just a ballpark figure. The actual cost can vary based on the specifics of your project.
Things like the size of your space, the condition of your walls, and any special requirements you have can all impact the final cost. To get a clear idea of what your project might cost, your best bet is to get a quote from us at Finishing Touch Rendering. We can give you an accurate estimate tailored to your unique project.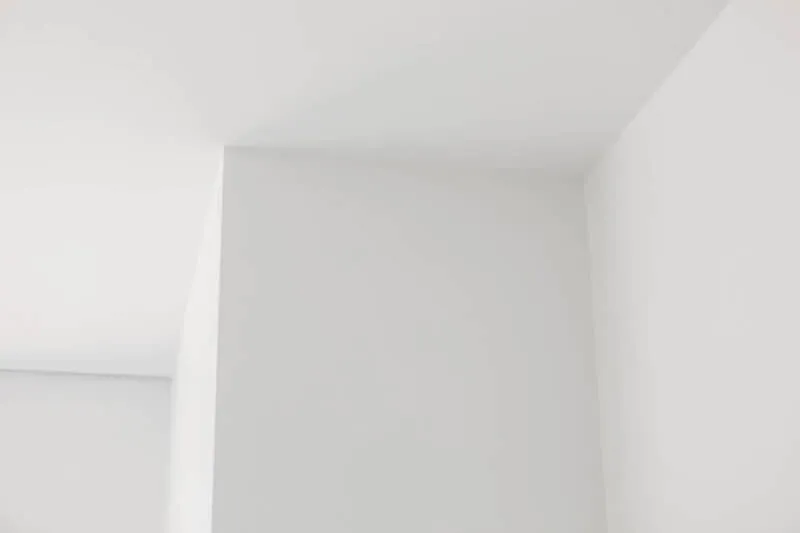 Why Choose Finishing Touch Rendering For Your White Set Rendering Sydney Solution?
Looking for quality white set rendering in Sydney? Your search ends at Finishing Touch Rendering! We're a friendly team of professionals who love to go above and beyond to make your place look amazing.
Our secret? We use innovative methods tailored just for your property. That's right, every project gets our full attention and a unique treatment to bring out the best in your space.
We've been doing this for years and we're proud of the quality we deliver. We don't just do a job, we create value with results that stand the test of time. Homeowners and businesses across Sydney trust us for their white set rendering needs.
With Finishing Touch Rendering, you're not just getting a service. You're getting a partner who's committed to making your place look its best. From homes to commercial properties, we're experts at adding that special touch with our white set rendering
So, if you're ready for a fresh new look, give us a shout! We're here to help you make your space shine.
---
Contact Us For A Free Quote
Looking for the best white set rendering services in Sydney? Well, your search ends here! Give us a call at Finishing Touch Rendering, and our expert team, led by our Operations Director Ali, will give you a fair quote and professional advice to get the best results for your project.
Need more details or have queries about our white set rendering service in Sydney? No worries! Our friendly team at Finishing Touch Rendering is always ready to help out and answer your questions.
Getting a quote is a breeze. Just reach out to us at Finishing Touch Rendering for a free, no-obligation quote. You can call us at 0421 541 336 or drop us an email at info@ftrendering.com.au. If you prefer, you can also fill in our contact form, and we'll get back to you ASAP.
Contact Us
---
White Set Rendering FAQs
Get A Free Quote
Reach out today for a free, no-obligation quote for your project.
Call Ali on 0421 541 336 or use our online contact form below:
David and Rochelle, Ryde
"Our living room needed an update, and we thought of white set rendering. We contacted Ali at Finishing Touch Rendering, and boy, are we glad we did! Ali took the time to explain the whole process, ensuring we understood what to expect. The team was professional, and our walls look amazing. We can't recommend them enough!"
Tom, Inner West
"After years of dealing with noisy neighbours, we decided to soundproof our home. Ali from Finishing Touch Rendering suggested white set rendering, and it has made such a difference. The team was efficient, and we love the smooth, modern finish. Plus, our home is much quieter now. Thank you, Ali and the team!"
Rachel and Michael, North Sydney
"Finishing Touch Rendering was a lifesaver when we were renovating our old property in Sydney. Their team, led by Ali, did a remarkable job with white set rendering on our interior walls. The difference is night and day - our home has a fresh, new look and we're thrilled with the results!"
Harry, North Shore
"We recently had our music room white set rendered by Ali and his team at Finishing Touch Rendering, and we couldn't be happier. Ali took us through the whole process and was honest about what we could expect. The finished room looks sleek and the sound quality has improved significantly. We highly recommend Finishing Touch Rendering."