Experience unparalleled rendering services in Longueville with Finishing Touch Rendering. Specialising in cement and acrylic rendering, our expert team transforms your property to new levels of elegance and sophistication. Affordable, quality results guaranteed.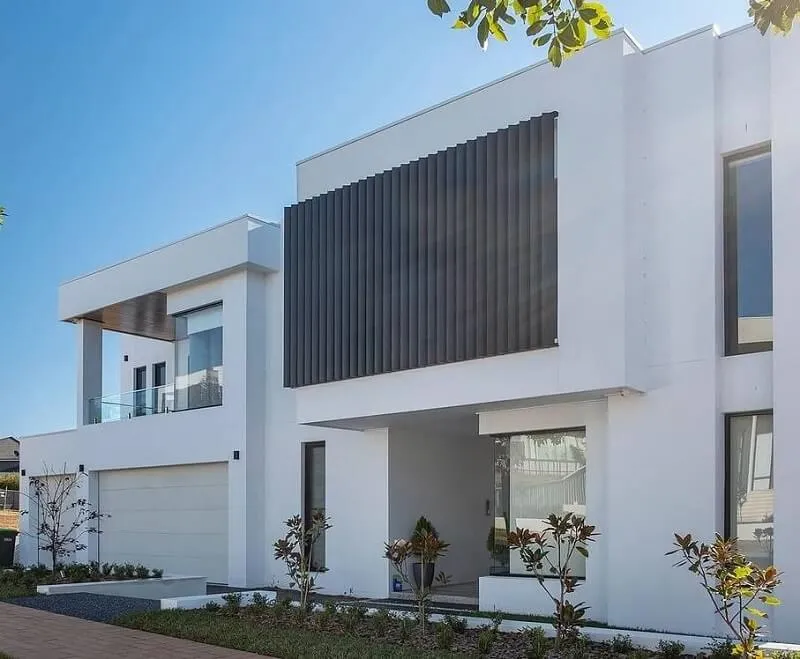 Rendering Services In Longueville
Looking for quality, cost-effective rendering services in Longueville to bring your dream home to life or add a fresh coat to your commercial property? Look no further. At Finishing Touch Rendering, we've been in the business for over 15 years, delivering high-quality work that speaks for itself.
We're not just any rendering company. We specialise in a variety of services designed to improve both the look and value of your property. From cement rendering and acrylic rendering to texture coating and white set rendering, we've got you covered in Longueville and beyond.
Our mission? To refurbish or repair parts of your property with a level of quality, affordability, and consistency that's unmatched. Whether you're a homeowner or a business owner, we're all about giving your property a sleek, modern upgrade. We put a heavy emphasis on delivering a quality, clean, and contemporary rendering service that truly stands out.
So, if it's superior rendering services you seek, don't hesitate to reach out to us at Finishing Touch Rendering. We're here to give your property the first-class finish it deserves!
Get A Free Quote
---
Our Longueville Rendering Services
Cement Rendering
Acrylic Rendering
Texture Coatings
White Set Rendering
Polystyrene Cladding
Residential Rendering
Commercial Rendering
Interior Rendering
Feature Wall Rendering
Bathroom Rendering
Fence & Retaining Wall Rendering
Structural Rendering
Swimming Pool Rendering
Rendering Repairs & Restorations
---
In Need Of House Rendering In Longueville?
At Finishing Touch Rendering, we provide top-of-the-line rendering services in Longueville. Our goal? To take your home from ordinary to extraordinary without breaking the bank. Our team of professionals is committed to delivering unparalleled customer service and making the entire process smooth, cost-effective, and hassle-free for you.
Rendering is more than just a cosmetic enhancement. It's a certain way to significantly uplift your home's appearance and value. The transformation will not only wow you but also make your neighbours want the same for their homes too. With the return on investment surpassing the initial cost, you'll soon see that rendering is an investment worth every cent.
And let's not forget the sleek, clean aesthetic that rendering brings. It's no wonder that this trend has been on the rise for the past several decades. So, if you're tired of those outdated bricks and ready for a refreshing change, it's time to consider rendering.
But the benefits don't stop at aesthetics - rendering also offers enduring protection against the weather, including wind, temperature fluctuations, air pressure, and moisture. With Finishing Touch Rendering, your home's exterior isn't just a facade, but a fortified shield.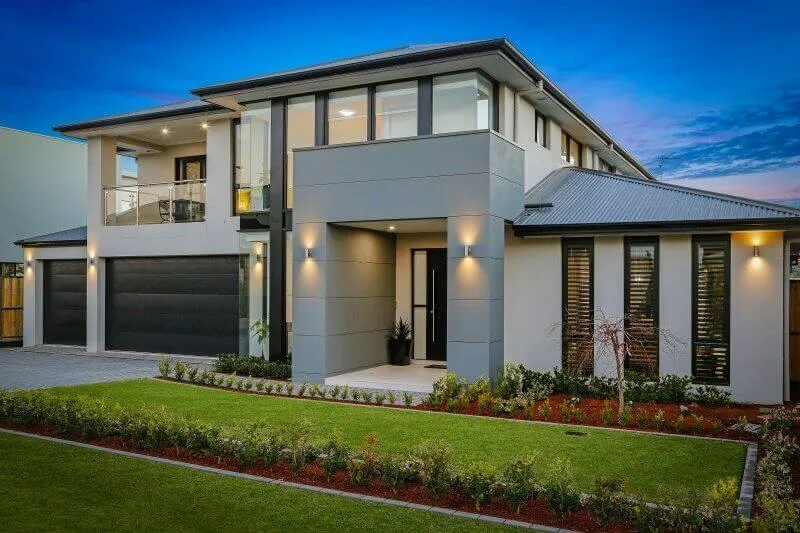 Cement Rendering Longueville
Cement rendering is more than just applying a coat of cement – it's a craft that demands a deep understanding and expertise to deliver quality results. At Finishing Touch Rendering, we have over 15 years of experience in this industry, ensuring that your project will be completed to the highest standards.
The effectiveness of cement-based render heavily depends on its application. If the mix isn't just right, you risk the render and plaster falling off. Preparing the surface for rendering is also crucial – it guarantees a strong bond, ensuring the render stays put.
Unlike some other rendering companies in Longueville, at Finishing Touch Rendering, we don't cut corners when it comes to the sand and cement mix for our projects. We only use premium-grade materials, and we mix them on-site for the best results.
We take pride in our team of highly skilled professionals who are well-versed in the latest technology and materials. Their expertise allows us to offer highly efficient cement rendering services in Longueville, helping your walls look as contemporary and polished as you want them to be.
---
Acrylic Rendering Longueville
Our expert team at Finishing Touch Rendering has a stellar reputation for delivering quality, budget-friendly acrylic rendering services in Longueville. With over 15 years of industry leadership, we're the go-to team for both residential and commercial properties.
Our acrylic rendering services stand out and are in high demand because of our unique approach: we blend our extensive experience, creativity, and expertise with cutting-edge technology to meet and exceed our client's expectations.
Our application of acrylic-based render and texture coating systems is the trendiest, most contemporary way to render your property. Acrylic rendering has stood the test of time and offers several benefits over standard cement render.
Our talented and seasoned team members are always pushing the boundaries to give your property a unique touch through innovative design, patterns, and finishes that align with your vision. This commitment to quality and creativity sets Finishing Touch Rendering apart as Longueville's premier acrylic rendering service known for our impressive finishes.
---
Cement Rendering Or Acrylic Rendering?
Choosing between cement rendering or acrylic rendering for your Longueville property can be a challenging decision. Both have their merits, but your choice should depend on what you value more - cost-effectiveness or flexibility?
Cement rendering is a traditional choice and can be more cost-effective, making it a perfect option for those on a tight budget. It offers a sturdy and weather-resistant finish when properly applied, and at Finishing Touch Rendering, we pride ourselves on our expertise in delivering top-quality cement render work.
On the other hand, acrylic rendering offers a bit more flexibility and has a faster curing time, meaning you can enjoy the new look of your home or commercial property in less time. With a smoother finish and a broader range of textures and colours, acrylic rendering can provide a more tailored and aesthetically pleasing look.
If you need more information to make a decision between cement or acrylic rendering for your property in Longueville, take a moment to check out our comprehensive news article post on Cement Rendering Vs Acrylic Rendering. It's packed with useful insights that will guide your decision-making process.
If you're still unsure which option to choose, don't worry! We're here to help you make the right decision. At Finishing Touch Rendering, we offer a free consultation to discuss your needs and provide our expert advice based on your property type and desired outcome. So why not reach out today and let us help you decide whether cement rendering or acrylic rendering is the right choice for your Longueville property?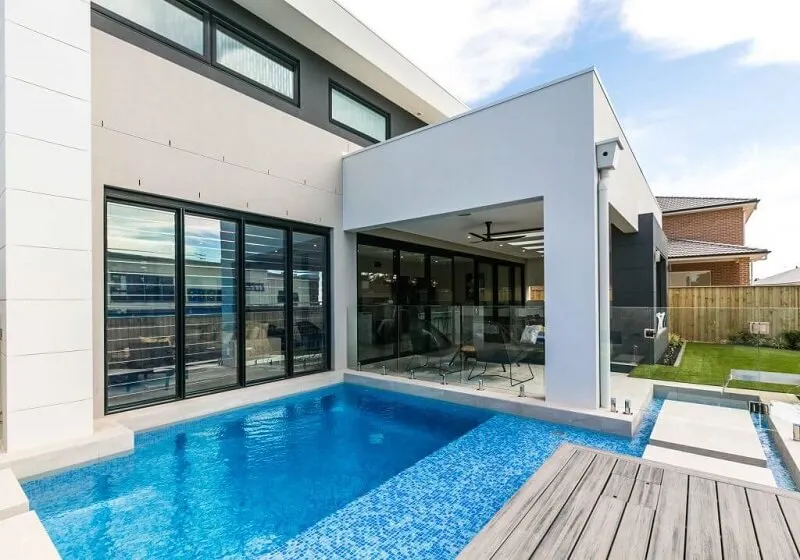 We Provide Amazing Texture Coating Finishes And Designs
With our skilled team at Finishing Touch Rendering, you have a multitude of different texture coat finishes at your disposal. Making the best choice requires the assistance of experienced, licensed renderers - exactly what our team offers.
Texture choice is all about your personal preference. A coarser texture can camouflage a slightly uneven substrate, while a smooth texture may reveal the subtle differences in the underlying substrate.
At Finishing Touch Rendering, we wield a variety of techniques including trowel, brush, roller, and spray gun, to achieve your ideal finish. From a sand finish to a smooth one, or anything in between - the choice is yours.
Our dedicated and seasoned team members strive to bring your vision to life. Through our inventive design, patterns, and finishes, we aim to transform your property according to your exact specifications. This unrelenting focus on quality and customisation has made us the standout choice amongst texture coating contractors in Longueville.
If you're still deliberating over the perfect finish, our experts at Finishing Touch Rendering are ready to guide you. Meanwhile, feel free to browse our gallery page to get inspired by our previous projects.
---
How Much Does Rendering Cost In Longueville?
Investing in a high-quality rendering job can completely transform the look of your home or business and significantly increase its value. But how much does it cost?
In Longueville, as a rough guide, you can expect the cost for a standard cement rendering job to be in the ballpark of $40-$60 per square metre. For a higher-end finish like acrylic rendering, the price range is typically between $50-$80 per square metre.
The actual cost can vary depending on factors such as the complexity of the job, the size and condition of the surfaces to be rendered, and the type of finish you choose.
For a more detailed breakdown of the costs involved in a rendering project, check out our comprehensive House Rendering Price Guide, which provides more detailed information about the different factors that can affect the cost of rendering in Sydney.
Remember, an investment in professional rendering services isn't just about the immediate aesthetics—it can also significantly boost the long-term value of your property.
---
Why Choose Finishing Touch Rendering To Be Your Longueville Renderers?
At Finishing Touch Rendering, we pride ourselves on delivering a level of service that often earns us the title of 'best in Longueville'. Our primary aim is to meet and exceed your expectations, delivering eye-catching and aesthetically pleasing rendering solutions to your dream residential or commercial project.
Our commitment to quality, whether it's cement rendering or acrylic rendering, has been acknowledged and valued by our clients all across Sydney for over a decade and a half.
With our seasoned professionals, we can execute any design idea while still encouraging you to express your own vision. Our dedicated team forms the backbone of Finishing Touch Rendering. Each member is driven by the ambition to design a unique and captivating finish for your property that complements your style.
We use only rendering products that are backed by company warranties to ensure top-notch quality and a hassle-free rendering experience. Our cutting-edge techniques and insistence on quality guarantee a lasting, superior textured finish for your walls, always at competitive prices.
As rendering professionals, we have the know-how to transform worn-out interiors and exteriors into striking, memorable structures. Our in-depth knowledge, extensive practical experience, and superior rendering skills make us the go-to rendering specialists in Longueville. Trust us to breathe new life into your property.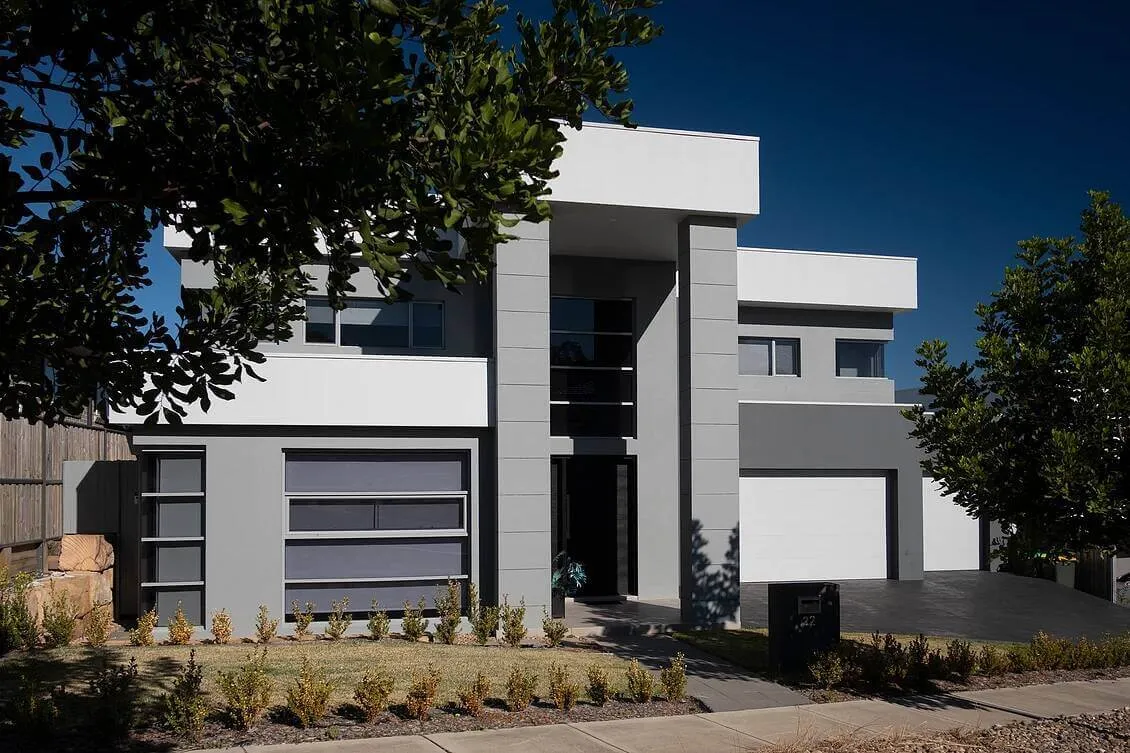 8 Good Reasons To Choose Finishing Touch Rendering For Your Rendering Longueville Project
Dealing Directly With The Owner: You will be dealing directly with me (Ali), the owner of Finishing Touch Rendering. I will quote, personally supervise, prepare and work on every job. If you have any questions or concerns, I'll be right there, giving you peace of mind.
Expert Colour Help: We are able to give great advice on the best rendering colour for your property. We will make sure your new render will match your home's driveway, roof, garage door and window frames.
High-Quality Team: We don't hire labourers or cheap trades. We only hire good renderers who have at least five years of industry experience. It's not good enough for us that the tradesmen are good at what they do, they must also be reliable, clean, polite, respectful and trustworthy. Your property will always be in the hands of a team of professionals.
High-Quality Work: Our workmanship can't be beaten. Every wall will be finished flat, level and flawless. All corners are square. We pride ourselves on the high-quality rendering work we provide on all rendering jobs
We're Very Reliable: We will start when we say we will and finish on time. If anything unexpected comes up, we'll call you right away and keep in close contact. We pride ourselves on the reliability and attention to detail we provide.
Careful Preparation: Before we start, we will make sure we prepare and protect your home. All windows, doors and other features are covered to make sure they are not damaged from the render.
We Don't Take Shortcuts: All of our render mixes are full-strength and adhere to manufacturer guidelines. We always use the correct ratios of sand/cement/lime in all of our cement rendering service mixes. Many other rendering companies will use too much sand to "stretch" the mix to save costs. We pride ourselves on our quality.
We Clean Up: We guarantee to leave your home 100% spotless and stain-free. No other renderers offer this because they don't take the time that we do to prepare and protect every home and commercial premise they work on.
---
Contact Us For A Free Quote
For the best rendering services in Longueville, contact the experts at Finishing Touch Rendering. We can provide you with a competitive quote and professional insight into the perfect colour, finish and application for your unique project.
If you would like more information or have any questions regarding our Longueville rendering services, the friendly team at Finishing Touch Rendering are happy to help!
If you would like a no-obligation free quote, just get in touch with us at Finishing Touch Rendering. Our number is 0421 541 336, and our email is info@ftrendering.com.au. You can also fill in the contact us form, and we'll get back to you as soon as possible.
Contact Us
---
Rendering Longueville FAQs
Get A Free Quote
Reach out today for a free, no-obligation quote for your project.
Call Ali on 0421 541 336 or use our online contact form below:
Kelly & Doug
Ali applied a light render to three internal brick walls at our house and did an excellent job. His communication was prompt and the quote was well priced. Ali arrived on time, he is friendly and professional and was thorough in his explanation of the process. He did a sample patch first and sought our approval to ensure that we were happy before he proceeded, all in all it was a great experience. Ali was also very respectful that he was working inside our home and kept the work space very clean. We highly recommend Ali and his team and should the need arise for further rendering work, he will be the person we contact. Thank you Ali.
Harry
What a difference, on time, delivered what they promised, gave me their opinion, right price, well experienced staff (No work experience kiddo's) professional and fast, didnt leave a mess, they just understand what needs to be done and they DO IT!!!.. I would certainly recommend Finishing Touch Rendering to everyone. I actually would use them again with confidence. Thanks to Ali and his team my house looks modern and new!! They even cleaned up when they finished without me having to ask. This is the second job they have done for me and I just cant say a bad word about them. I never usually jump online and write feedback about anyone but these boys need to be noticed, they deserve it and we deserve their service!!! SECOND TO NONE! Keep it up boys!
Michael
Ali and his team did a fantastic rendering job at our place. He understood what we were after and had a comprehensive knowledge of the types of different finishes and products available. He worked quickly and efficiently and was a good communicator throughout the job. Ali is professional and meticulous in his work and I would certainly recommend using him.
Rianne
Excellent job!! Ali and his team Cement Rendered our single storey family home in Ryde. Wonderful customer service and great advice on choosing the appropriate render and colour. I will indeed recommend Finishing Touch Rendering everyone!
Rochelle
Ali has done an excellent job rendering our new garage to match the house. I highly recommend this business for the workmanship and customer service. Thanks again and we will be calling you back when we need more rendering done.
Susan Vugrek
Ali & his team were very professional and did a great job rendering our house we are very happy with the result.
Pat Walsh
Great all round. Quick turnaround from quote to finished job. Excellent tradesmen, quality workmanship and really good follow up by the owner Ali, before during & after.
John Shakespeare
Ali and his team did a fantastic job rendering our blueboard fence, it looks super-slick and modern with beautiful edges. Just what we were hoping for. They were really nice people to work with, too. Thanks again Ali. Highly recommended!